Lifting Clutches Halfen & DEHA

Lifting Clutches Halfen & DEHA
Lifting Clutches Halfen & DEHA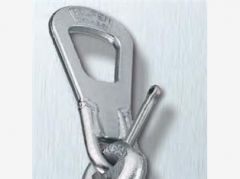 * Images are for Illustration Purposes only.
POA - Please call for details
Makes lifting and movement of pre-cast units simple and easy.
Manually operated coupler which is compatible with the Combination Lifting Shackle. It is used by being coupled to a corresponding Capstan Transport Anchor for lifting and transportation of precast manufacturing units.