Lifting Equipment Inspections

Lifting Equipment Inspections
LOLER Lifting Equipment Inspections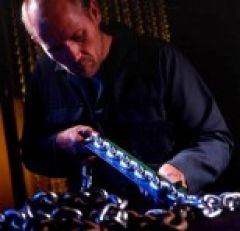 * Images are for Illustration Purposes only.
POA - Please call for details
Lifting Support Services has over 90 years of successful combined team experience in the care and and control of lifting equipment.
Every time a customer hires or buys an item from us, that experience is also supplied as part of the Lifting Support Services package.
Customers can also benefit from our expertise and experience in other ways through our unique range of services we offer - services which allow you to get on with the things you do best and leave the management of your lifting facilities to experts.
Site Inspection
We can carry out regular on-site inspection of lifting tackle both for safety and statutory reasons, using the same well-proven methods we apply to our own equipment inspection.
A qualified Lifting Support Services engineer will institute a colour coding system to allow easy identification of the inspection status of all equipment and this information will then be entered onto our online Asset Managment System which you, our customer will have 24/7 access to. You will be given your own unique web page dedicated to the managment of your lifting equipment. The database is then updated at regular intervals by our dedicated lifting equipment engineer to allow you to control the certification of your assets. From this data, certification can then be viewed, downloaded or printed whenever required by you online as all your records are stored on our secure online database for you to view and print as you wish.