Elebia Remote Control Hooks

Elebia Remote Control Hooks
Elebia Remote Control Hooks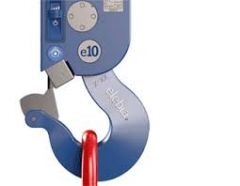 * Images are for Illustration Purposes only.
POA - Please call for details
Elebia, the crane hook of the future, will boost the safety and productivity of your cranes. Elebia, the most innovative crane hook ever, able to hook on and release the loads remotely. The patented automatic crane hook is equipped with a magnet on its lower section. When the magnet is close to the load, it attracts and correctly positions the sling. The operator pushes the control button, the hook closes, catches the ring and lifts the load without any additional handling. The system works with cable slings, chains slings, master links, textile slings and even bigbags. Using the new elebia automatic crane hook, you will pick up and release loads remotely, avoiding any handling and moving.
How does it works?
The automatic safety crane hook lifts and releases the load remotely. The remote crane hook generates a magnetic fields that attracts and orientates the sling or the rigging gear. The operator has to press a button on the remote control to automatically close the hook, not requiring any manual intervention, operated remotely from a safe distance.
Smart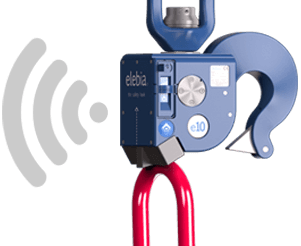 A sensor in the magnet indicates when the ring is in position. All this information is recorded in the Emax remote control that will act as a hub gathering all the information and recording all the activity of the hook.
Efficient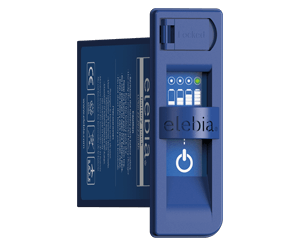 We've re-designed the new battery and chargers to improve efficiency and minimise energy consumption of the autohook. This has allowed us to achieve up to 300 standby hours (12 days), or more than 5.000 cycles. The battery is high capacity: It takes 2 hours to charge and there is no need to re-charge for the entire week.
Powerful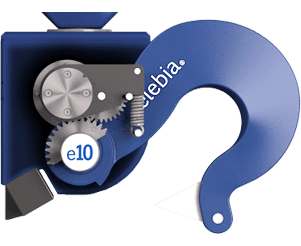 The new gearmotor allows you to release up to 20Kg. There will be no more problems with heavy rigging. Thanks to the precise electronic torque control, you can adjust the release limit. It is also clutch protected from overloads.
Tough

Designed to work in the toughest conditions (steelworks, ports, low temperatures) and built with the best materials. WELDOX body of high strength steel, forged hook type T or V.