Building Hoists

Building Hoists
Scaffold Hoist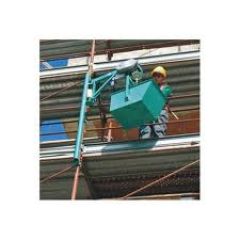 * Images are for Illustration Purposes only.
Daily Hire Price: £98.00
Weekly Hire Price: £164.00
When working off scaffolding, the 180° scaffold hoist offers reliable, safe movement of materials to the work area. The scaffold hoist is a versatile product, particularly useful in confined areas. Super props are also available.