Building Hoists

Building Hoists
Palan Box Hoist 110v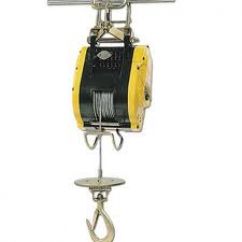 * Images are for Illustration Purposes only.
Daily Hire Price: £80.00
Weekly Hire Price: £133.00
Weighing in at just 20kg. The Palanbox Hoist is a real alternative to our 360° and 180° scaffold hoists. This unit is easily attached to tube up to 52mm (dia) and its hoisting speed is 25m p / min.