Jacking

Jacking
Hydraulic Toe Jacks Tangye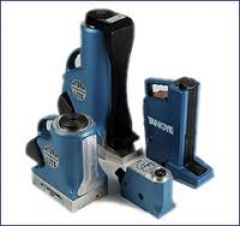 * Images are for Illustration Purposes only.
Daily Hire Price: £47.00
Weekly Hire Price: £72.00
Offers a wide variety of capacities and lift height options. All models are constructed predominantly of lightweight aluminium alloy with all critical functioning parts manufactured from high quality steel. Used extensively in maintenance, construction, heavy plant and machinery applications, these high quality jacks are the proven industry standard.
Tangye is renowned throughout the world for engineering expertise and quality. Tangye jacks are well known for quality, strength and durability. .